Today we'll talk about a recently released functionality in Fluxonaut: Alerts.
Now you don't need to worry about missing out important news or events. If you invest in stocks and don't want to miss an official company information release – Material Facts (Fatos Relevantes), Quarterly Results, etc. – you can easily configure an alert that will popup instantly as soon as it happens (even if Fluxonaut is minimized!).
You may also notice a small notification icon on the top of your control window, which you can click to open your alerts.

To setup your alerts is easy: go to your flux settings, create a highlight and select the alert option (you can also apply this option in any other existing highlight).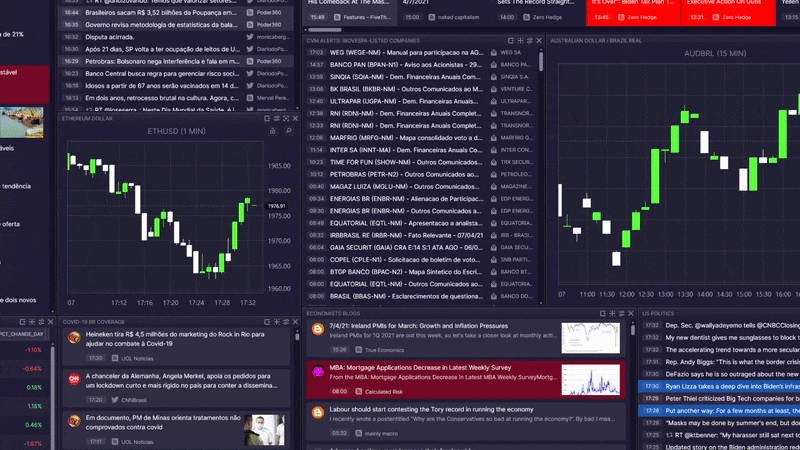 Fluxonaut doesn't let you miss anything that is important for you. The alerts only works while the software is open and it doesn't save past notifications (while the software is closed). Let us know if you have any suggestion about it or feedback :)